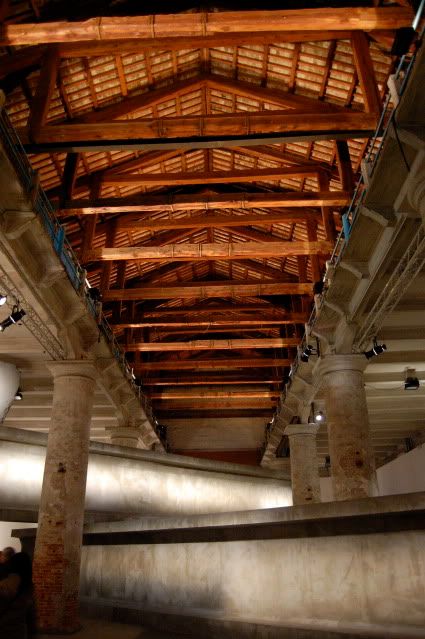 On my day off, I took the opportunity to visit the Arsenale, the Biennale's sister location to the Giardini. The atmoshphere of the space could not be more of a contrast to Napoleon's Giardini gardens, where international pavilions are scattered amongst towering trees. Instead the 12th century ship yard produce an exhibition space with the capacity to exert a grand imposing energy.
Below- (1)
An Te Liu
's C
loud
, is a collection of many air purifying devices, where visitors can wind up a spiral walkway, into and then above the cloud, before descending back through it. The exhibit questions our need to live in a highly sterile and technical enviroment. (2) A
n exciting space where snake like hose pipes and screaming children with umbrella's, can be seen through the split second of a strobe light. I feel both these exhibits use the space their advantage rather than being dictated by its constraints.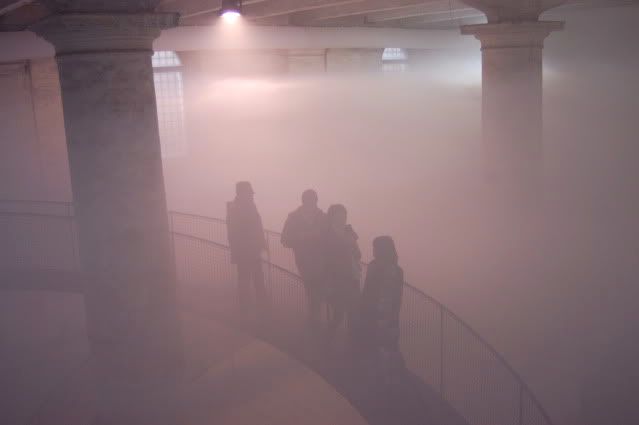 Development work was also key to many exhibitions. It gave a humanist element to the architecture produced, by revealing the thought process, rather than simply the resolved final design.